Apart from our Crusaders these are the companies without whom we couldn't run the Travel Trade Crusade. We're incredibly grateful for their continued support.
---
Our headline sponsor – Holiday Extras
Holiday Extras Hit the Road Again for TTC Crusade 2019. They have supported us every year since the first Crusade in 2013 and as such they are our top sponsor and headline partner for 2019.
The UK's market leader in add-ons that make travel better
Holiday Extras is the UK's market leader for travel extras – with airport hotels, airport parking, airport lounges, airports by rail and coach, destination car hire and holiday insurance as its core offerings. Arrangements for seven million travellers are made every year, with over 90% of these bookings coming from the website. Innovative technology, a wide choice of products, unbeatable prices and making travel better for its customers are the focus for Holiday Extras.

The company's Group CEO, Matthew Pack, is committed to the vision of hassle-free travel. Since taking on the role of chief executive in 2009 – then Group CEO in 2015, he has inspired the Holiday Extras team to explore increasingly creative and innovative directions, across all areas of the business.
The Holiday Extras team have chosen the values to guide their working life: Be Pioneering in Spirit; Be at the Helm; Be Courageous; Be One Team and Be the Best Version of You – for more about the team and for a guide to careers at Holiday Extras visit our careers site.
Holiday Extras was awarded a Ten Years Achievement Award in 2016 in the The Sunday Times 100 Best Companies to Work For as well as achieving number twenty on the list. Inclusion in the list reflects those core principles held by the company and acknowledges Holiday Extras as one of the best employers in the UK. In 2017 they made the list again for the 11th consecutive year.
Holiday Extras' recent awards successes can be found on our awards page.
The company works with a network of over 8,000 travel agents and with 4,000 exclusive partnership agreements (including AA, TUI, Thomas Cook, British Airways, Saga Holidays and easyJet) partners
Companies can apply to become an affiliate of HolidayExtras on line and full details of our XML interface can be found on the Holiday Extras website. www.holidayextras.co.uk
---
Our teams' sponsor – Avis Budget Group
This year Avis Budget Group are helping our teams by contributing towards their costs with the unique 'Start your Journey with AVIS' initiative. Teams displaying a special AVIS Crusade sticker on their cars at the start will receive a Crusade fund to help with costs. We are very appreciative and our teams will be too.
About Avis Budget Group.

Avis Budget Group is a leading global provider of mobility solutions, operating three of the most recognized brands in the industry through Avis, Budget and Zipcar, the world's leading car-sharing network. Together our brands offer a range of options, from car and truck rental to on-demand car sharing that bring vehicles closer to where and when customers need them, by the minute, the hour, one-way, daily, weekly and months-long reservations. Our brands represent a mobility ecosystem of more than 11,000 locations in approximately 180 countries. With more than 70 years of experience in managing global fleets and with one of the largest fleets of connected cars in the world, we are committed to innovation and are moving the future of mobility forward.
---
Our media partner – TTG
TTG was established as Travel Trade Gazette in 1953, as the world's very first weekly travel trade newspaper.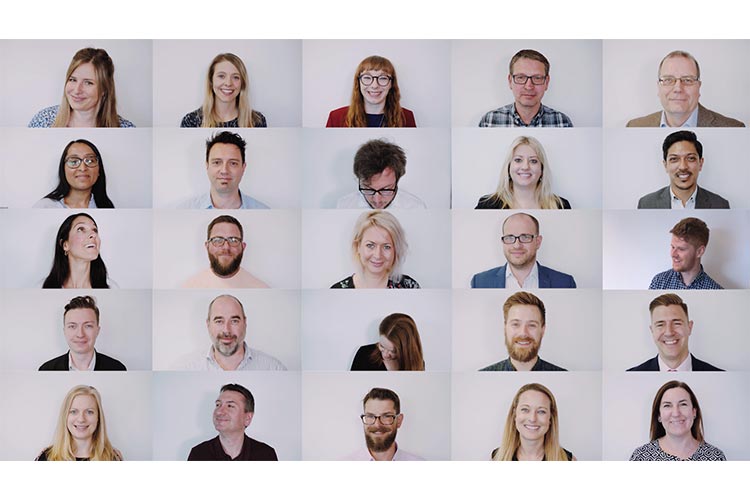 Today, TTG Media continues to deliver authoritative news and educational features in a weekly magazine in the UK & Ireland, and also offers a range of face-to-face training events, a news-led website, a community for luxury travel professionals, an annual travel awards, bespoke marketing campaigns, jobs, and much much more.

TTG also publishes ttgluxury, a quarterly publication for the luxury travel sector, and bespoke supplements. For the past four years TTG has also produced the WTM show dailies, for London's World Travel Market, magazines that are distributed on each day of WTM to over 50,000 attendees.

In the year of its 60th anniversary (2013), former editor Daniel Pearce completed a management buy-out from parent company UBM Plc, setting up TTG Media Ltd.
---
Our Co -Organiser & technical sponsor – Art A.V.
ArtAV provide a 'full service' offering to galleries and museums. From initial concept through design, visualisation, plan draughting, sourcing, fabrication, testing, delivery, installation, commissioning, mid-show support and de-rigging we can help at any or every stage.
We have a very large stock of video, audio and lighting equipment available to rent for any duration. We are used to working internationally and can often provide equipment packages at lower costs than local rental companies.
Almost all of our business is through recommendation and repeat custom. We pride ourselves on our attention to detail and the simple fact that we want to produce stunning results every time.
ArtAV have over 20 years experience in the event industry delivering bespoke audio visual solutions to businesses and organisations that cater to individual needs and requirements. We offer support for large public art events, product launches, conferences, theatre and dance productions.
Our in-house workshops and electronics lab produces custom structures and electronics for temporary or permanent installation.
With a client list that includes BBC Earth, Puma, Artichoke Trust, The Royal Opera House and The Royal Ballet we know we offer exceptional solutions for a wide variety of industries and endeavor for precise results every time.World Economic Forum 2019, Davos Switzerland, Zsolt Balogh and the National History MuseumJANUARY 23, 2019The Great Exhibition of the North Closing Ceremony – The Great North Star – September 2018SEPTEMBER 8, 2018Lessons in love and violence – Royal Opera House – April 2018MAY 11, 2018
---
Our T shirts sponsor – Holidaysplease
Holidaysplease have very generously sponsored T shirts for our Crusaders for the 2nd time in the Crusade. We appreciate their support and are pleased our teams will be suitably clothed!
Holidaysplease was born in 2002 with the aim was of combining the expertise and personal service of the high street travel agent with the convenience of the internet.

The company is part of the Hays Travel consortium and have grown from outside the top 100 agents to the top!
Our Travel Advisers
At Holidaysplease we strive to be different and in line with that our homeworkers provide personal customer service that is second to none!

They have full flexibility to work around their customer needs, giving them much more control of their own work load and their client base. Our portable system allows our agents to work from anywhere in the world- a huge advantage to those with children when it comes to school holidays and those wanting to build up on their knowledge and work on their travels. Uniquely we still provide leads to our homeworkers and so they don't have to worry about getting customers.
We are extremely proud of our success and continuous growth, we keep expanding our Homeworking team and are able to offer salaried, office based sales roles too!

---
Our lanyards sponsor – Travel Uni
Travel Uni is the leading industry portal that gives travel professionals access to all of their training and support resources in one place. Users can register and complete courses online, as well as stay up to date with news, competitions and product knowledge from travel industry partners.

Established in 2002 at a time when the travel industry was starting to really embrace the opportunities that online channels were able to offer them.
eLearning was recognised as a fresh opportunity for travel principals to reach a wide and relevant audience of travel industry professionals, in a cost-effective way. It also allowed travel professionals to engage with suppliers and develop their product knowledge in a way that was much more convenient and flexible than ever before.
Equator Learning saw the potential of eLearning and began working with travel businesses across the globe to deliver innovative and interactive online training & engagement portals. To date, the business runs and manages over 150 sites in 12 languages and 70+ markets.
Every member of the Travel Uni & Equator Learning team has a background in the travel industry. Not only do they live and breathe travel but they are passionate about the power of learning and engagement too.
Equator's impressive portfolio of iconic clients are reaping the benefits as some 300,000 travel trade professionals across the world engage with and participate in their online training programmes.
Did you know?
Equator Learning is the eLearning power behind Selling Travel, Travel Daily Media, Travel Uni, NYC, Las Vegas, Sandals, Jumeirah, Bourne Leisure, Thailand, Voyages-SNCF, SAGA and many other iconic travel industry brands
---
Our car flags sponsor – Interhome
Interhome is Europe's leading self-catering specialist, with almost 60,000 properties worldwide. Founded in the UK over 50 years ago and part of Swiss-based Hotelplan AG since 1989. Interhome offers a variety of luxury villas, holiday homes, budget apartments and ski chalets in over 30 countries worldwide; with over 200 local service offices in 9 countries across Europe, offering in-resort services to customers, partners and property owners.
---

Our official # sponsor #ttc19 – Ginger Juice
Hello, we're Ginger Juice, an award-winning social media agency specialising in travel and hospitality, based in London and Liverpool.We help businesses harness the power of social media to build their online brand and turn conversations into sales.We love travel. With over 20 years' experience in travel we understand your challenges and opportunities.
We provide expert strategic guidance, hands-on delivery, smart advertising campaigns and practical training.We have had the pleasure of working with a wide range of travel and hospitality brands from start-ups to global leaders.
Our B2C & B2B campaigns have reached thousands of people around the world. Take a look at our case-studies below.Contact us today to find out how we can help you.
---